So here we are in 1992. Survival time.
Our son Eric was born in 1991 and I remember a saying my good friend Rob Dekarr said to me before Libby and I had children. Rob is a great guitar player and we had a band way back in the late 70's. He was really kind of an older brother to me. Regarding children, of which Rob and his wife Kathy had two, he said, "each child brings with him a loaf of bread". And did Eric ever do that. 1991 was good but '92 was getting off to a rough start for sessions. Nirvana had hit big in November of '91 with Nevermind, and it totally changed the landscape for us studio players. The Pop/Rock, Pop/R&B records that we all played on in the 80's were becoming a thing of the past. Record labels were all looking for the new "Nirvana" and solo artists which were really my bread and butter took the hit big time. Grunge bands were "In" and Pop music was "O-U-T".
Sessions were scarce, I'm doing some things but the pay scale is in the basement. Bye Bye union dates! I was actually pretty worried as my buddy Jay Graydon preached, "you gotta leave the session world before it quits you"! I had been doing legit record dates for 13 years now and maybe getting a bit long in the tooth. My buddy Michael Thompson was the new king of the session world guitarists at that time, and I was happy for him, but I had to figure out how to survive.
Libby and I had the two children now……


…… and while she had begun working on her Masters Degree in 1986 at Cal State LA, taking two classes per semester, she had had just finished in '91, graduating.

Perseverence. Proud of that woman!
And me? I am trying to figure out how to continue to make a living as a musician. January and February of '92 were bleak to say the least. Very few sessions and things are getting worse for the LA scene. Certain guys were working a lot but the amount of available gigs was heading south in a hurry. Or so it seemed to me. In the music biz relationships are everything. I needed something great to happen to keep paying the bills.
Enter half of Eric's loaf of bread, my good friend Frank Musker. He really saved the day.
Late in '91 I was again playing in a band with my old pal Gary Ferguson called "Big Big Sun". In the late 80's Gary lived in England for a period of time and played on a "BBS" record that was released on Atlantic. That record didn't do much and the lead singer/writer John Jolliffe was now living in LA. Gary called me and suggested we play with John. He also called bassist Will MacGregor. We got together, played some things and the vibe was special. Here we go again! Another "Band". Hahaha. I think I may be getting a bit old for this. 🙂 Big Big Sun Mach II was a great band. Great players, great songs but once again nothing came of it. Here is one of the songs we shopped in 1991 that I always loved called "Smilin' Again".

I'm at John Jolliffe's place writing and my phone rings. It's Libby. She says you need to call Frank Musker immediately, here is his number. Frank was now living in London and I ring him up. It turns out Frank knows a producer in Milan that has booked two production projects and the the deadlines are really close. The producer, Claudio Dentes, needs someone to come and help arrange an album for solo artist, Massimo Riva. I call Claudio and negotiate the deal and in March of 92, I head to Milan Italy. The album was for Claudio's label Psycho records but through BMG so the budget was high. Five weeks on this project paid well, again thank you Frank Musker.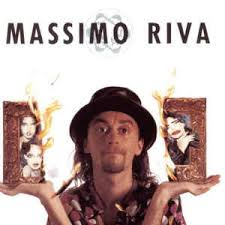 I can't tell you how much fun this was. Massimo and I spent three weeks working on demos with the keyboard player Giacomo Giannotti. Giacomo was a trip! Wild, crazy Italian. The guy was on fire. Everyday! When we met I asked him what he played as I didn't know, and he says what sounds like "cables" I'm like, cables? He says yes, cables. Massimo then says no, "Keyboards". Ever since then I have referred to keyboards, as "cables" with an Italian accent of course. 🙂 Then the session players showed up. I couldn't believe it. On bass? TM Stevens. On drums? Curt Kress. These guys were heavy hitters. Curt was a real in demand German drummer and TM? Huge. He had played bass and did the backing vocals on one of my favorite records of all time, James Brown's "Living In America".
More on TM from WIKI:
Steven's vocals came about through James Brown's insistence that he not only play bass but sing on "Living in America" and on Brown's album, Gravity.
Stevens has recorded with many artists including:, Steve Vai, Neil Zaza, Cyndi Lauper, Little Steven, Tina Turner, Dan Hartman and Billy Joel. A former member of The Pretenders, Stevens recorded on the platinum album Get Close. He produced and arranged the album Tribute to Deep Purple According to New York on which included: Vinnie Moore, members of Living Colour and Bernie Worrell of Parliament-Funkadelic. Stevens performed on Joe Cocker's album, Unchain My Heart. Together with Narada Michael Walden he penned the Billboard hit "I Should Have Loved Ya".
Looks like we are back on the "A" team. 🙂
Here are a few pics from those sessions.
TM and Curt


Claudio Dentes


We had all of the tunes worked up, basic tracks recorded and Claudio wanted to add one more. He says to me "How about Louie Louie?" Louie Louie? Really? he says "Yes, Louie Louie". I guess we are cutting Louie Louie! Massimo "translates" the lyrics, (as if they could be translated) and calls it Lui Luigi! Hahaha. We start in on this basic track and its burning! I always loved this cut. Got me a solo as well.

Here is a short video of Massimo arriving at the studio in the evening on the last day after finishing all of the recording on his album at 6:30 in the morning.

The other half of that loaf of bread was from another musical relationship that went back quite a few years with one Benny Hester. I have posted quite a bit about Benny in my blog but this was the big one. "Roundhouse". Benny had teamed up with Buddy Sheffield who was the head writer for the TV show "In Living Color" and Benny's wife Rita to create this new live sketch comedy show. Buddy was the head writer, Rita handled the choreography and Benny handled the music. We did a live "showcase" for all of the networks. They were all there , CBS, NBC ABC, FOX. Apparently Fox network had the most interest and negotiatians began, only to fold. But, Nickelodeon came to the rescue. Thank you SNICK!
Here are some pics of that showcase. For those of you that know the show there are actors here from the original cast and others that were not included in the final lineup of Roundhouse.

I spoke to Benny and Rita a few days ago to get the timeline straight. That was tough. The above pics were from a showcase at second city TV in Santa Monica CA. But that was not the end of it. I had posted in last weeks blog a series of dates in December of 1991 that I thought was this showcase. Apparently the December '91 dates were for the pilot that we shot in Orlando FL at the Nick studios. That pilot never saw the light of day but the script wound up being one of the early episodes. There is so much to talk about regarding this show, what it meant to all of us involved. 52 episodes shot over 2 years, just one of the greatest times of my life and I think I speak for the entire cast, band and crew that they feel the same.
Next week the first 13 weeks of Roundhouse!